JDC Group: Platform Leader in Advisortech & Bancassurance.
The future of financial sales in personal and digital. 
In the "Advisortech" business unit, we provide our customers and advisors with modern advisory and administration technology using the Jung, DMS & Cie. Groups. While many sales and distribution partners perceive technological transformation as a problem and the new Fintech companies as the new competitors, we perceive the "technology" factor to be a great opportunity. Solutions from the "Advisortech" business unit will help advisors in the future to take even better care of their customers and generate increased sales in their earnings. In the "Advisory" segment, we convey financial products to private end customers and corporate customers via free advisors, brokers and financial distributors using the FiNUM Group.
With over 16,000 connected sales partners, a portfolio of more than EUR 4.5 billion and around EUR 1.5 billion in product sales each year, we are one of the market leaders in the German-speaking area.
Driven by technological innovation, the global financial services market will see further structural change in the years ahead. That is why this segment offers the greatest added value for our shareholders. At Euro 4.5 trillion, insurance and financial services account for around 8 percent of global GDP and are thus one of the world's most lucrative markets. Having said this, the financial sector is subject to strict supervision and regulation, a factor that often creates insurmountable barriers to entry for start-up companies. Not only that, financial products are often highly complex. This means that trust and branding are absolutely necessary – and these take time to acquire. That is why traditional banks and insurers were previously almost immune to digital competitors. Now, however, consumers are growing ever more accustomed to digital services. In the e-commerce sector, it all began with simple, standardized products such as books, but these days complex products such as travel, apparel and electronics goods are also being sold via the internet. Now the digital revolution has finally reached complex, trust-based goods, such as financial services. New technologies and changing client behavior are triggering a rapid and fundamental transformation in the financial and financial sales markets.
In our "Advisortech" segment, we are offering modern advisory and administration technologies for our clients and advisors in our Jung, DMS & Cie Group. Many sales operations and sales partners see technological change as a problem and view new fintech companies as competitors. We see the "technology" factor as a great opportunity. In future, the solutions offered by our "Advisortech" segment will help advisors to support their clients even more closely and thus generate higher sales. After all, in conjunction with our well-established "Jung, DMS & Cie" and "FiNUM" brands we see the "human factor" as absolutely indispensable in this trust-based business.
JDC Group is therefore developing proprietary technology-based tools to support its sales activities. It is also active in the market as a strategic investor in financial technology and advisory technology companies. The acquisition of established technology companies represents one conceivable component of the company's strategy.
In its traditional Advisory segment, JDC Group and its FiNUM-Group market financial products to private end clients via independent advisors, brokers, and financial sales operations.
With its subsidiaries FiNUM.Private Finance AG in Berlin, FiNUM.Private Finance AG in Vienna and FiNUM.Finanzhaus AG in Wiesbaden, FiNUM Private Finance Holding GmbH operates as an independent financial and asset manager advisor to sophisticated, high net worth clients. With around 230 brokers in Germany and Austria, FiNUM advises clients across all asset classes. With commission income of more than Euro 25 million, FiNUM is one of the leading advisors to sophisticated clients in German-speaking countries.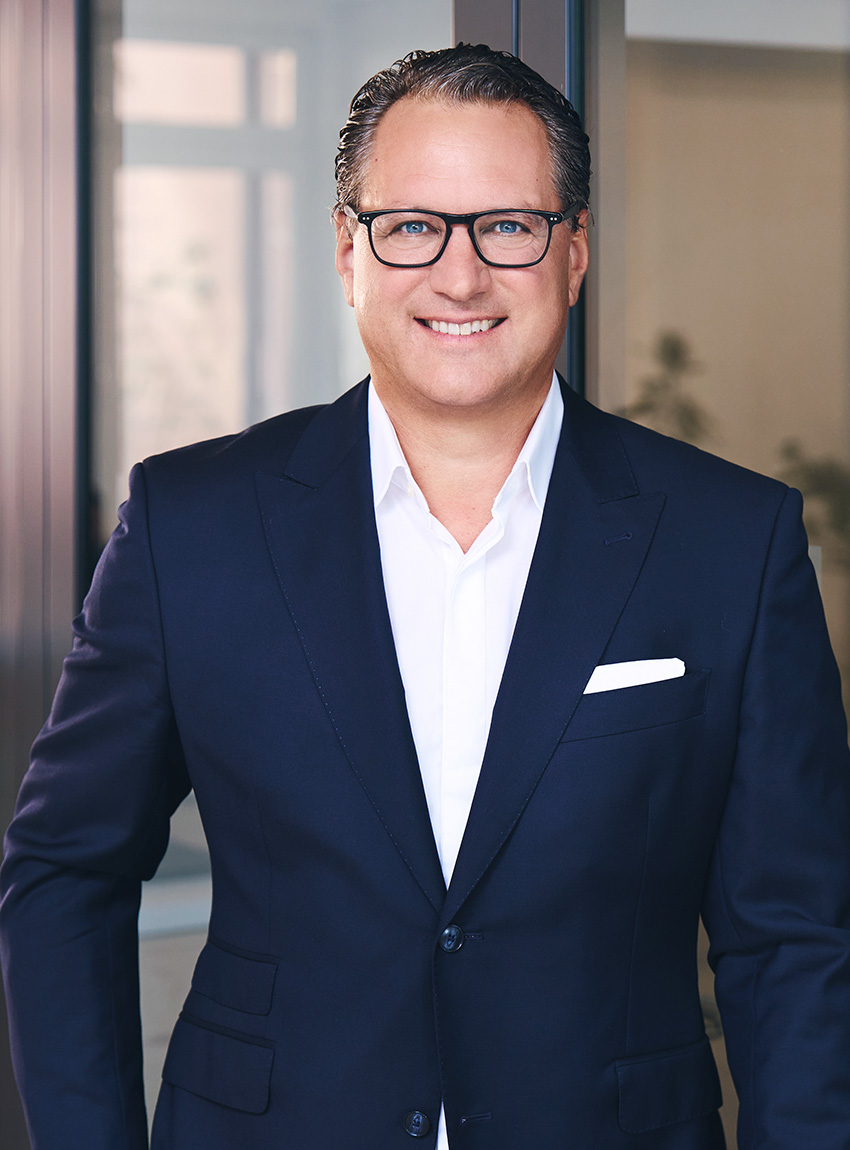 Dr. Sebastian Grabmaier (CEO)
Dr. Sebastian Grabmaier chairs the Management Board of JDC Group AG and is responsible, among other things, for Corporate Strategy, Public Relations, Human Resources, New Markets/Innovations, Regulatory Affairs, as well as for the Investment/Asset Management and Equity Investments product management. Dr. Sebastian Grabmaier is also a member of the Management Board of Jung, DMS & Cie. AG and FiNUM. Finanzhaus AG.
He studied law at the Ludwig Maximilian University, Munich and the University of Chicago, receiving a doctorate in law (Dr. jur.) in 2001. Having worked in law firms in Munich and Sydney from 1992 onwards, he joined the Allianz Group in 1999, serving in various positions up to 2001 including that of assistant to the Management Board and branch manager at Allianz Private Krankenversicherung AG.
At the same time, he continued to study at the University of St. Gallen in Switzerland, the Vlerick-Leuven Business School in Belgium and the University of Nyenrode in the Netherlands, graduating with an MBA in Financial Services & Insurance in 2002.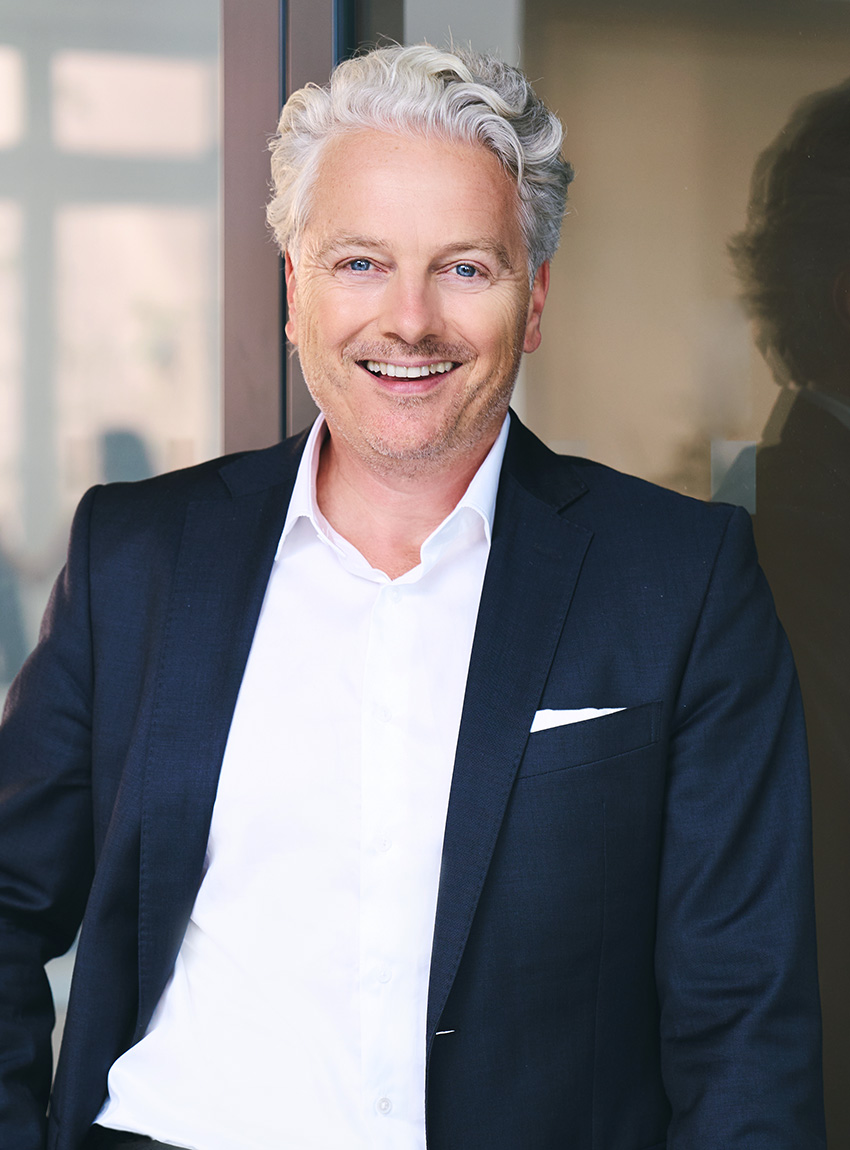 Ralph Konrad holds a degree in business administration and is responsible on the Management Board for IT, Processes Operation&Advisor Services, Commission Accounting, Finance, Legal/Compliance/Audit, Risk, Data Protection and Investment Management. Ralph Konrad is also a member of the Management Board of Jung, DMS & Cie. AG and Managing Director of JDC Geld.de GmbH.
After two years of corporate consultancy work in the SME sector (simultaneously serving an internship), Ralph Konrad worked for three years at a venture capital company of the savings banks, initially as a project assistant and then as project manager. In these roles, he implemented growth and venture financing projects. Ralph Konrad then set up a holding company based in Cologne as a partnership, where he was the sole Management Board member for a period of four years. Ralph Konrad has been a member of the JDC Group Management Board since September 2005. He has more than 20 years of experience in the private equity industry and has played an active role in IPOs, mergers and acquisitions and company restructuring projects.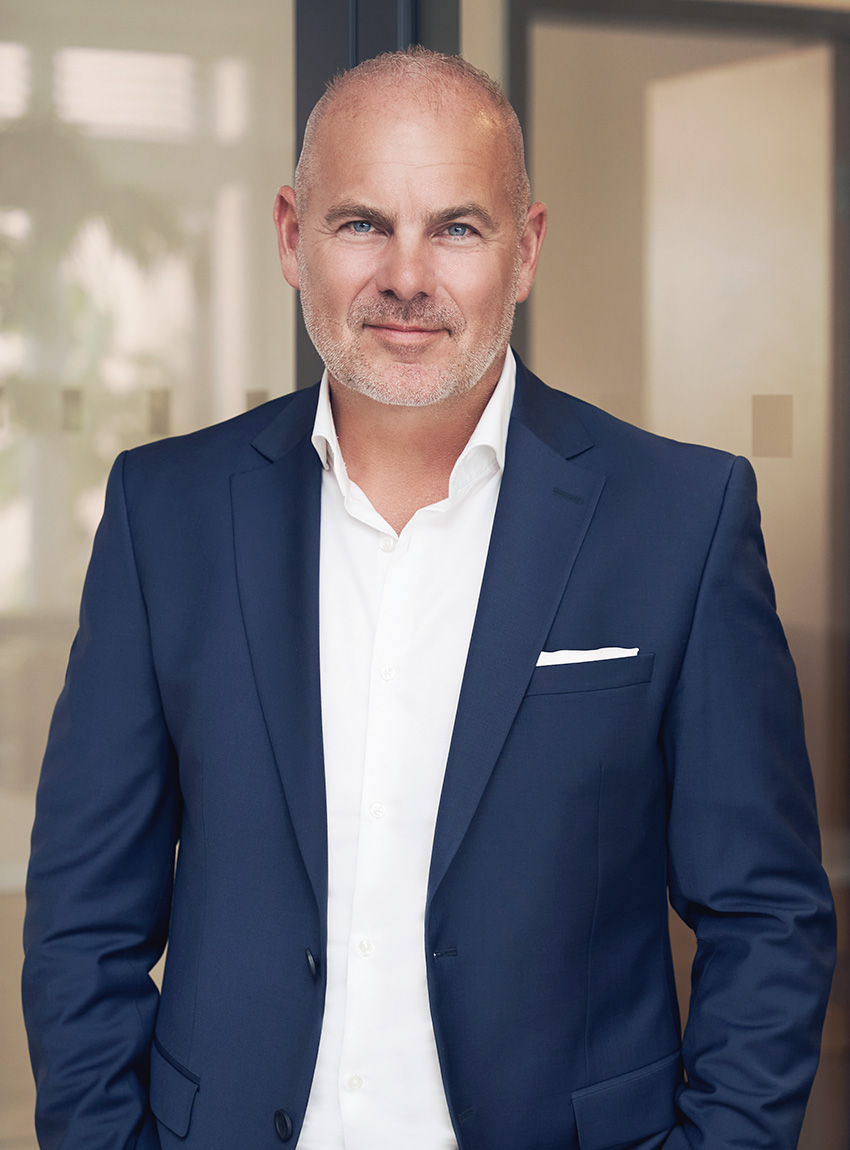 As an experienced digital platform expert, Marcus Rex is responsible for sales, marketing, product management for insurance, financing and occupational pension plans, the service center, project- and sales-partner management.
He has more than 25 years of experience in various management positions in banking, insurance and financial services. This includes eight years as Senior Vice President at Interhyp AG, where he was responsible for building up the private customer business and later the intermediary business. As CEO Germany, he introduced the Bayview Lending Group in Miami, to the German market. As founding CEO, he established a real estate financing distribution business through franchising. Before Marcus Rex was appointed to the Management Board of Hypoport's wholly owned subsidiary SmartInsurTech AG in January 2019, he spent three years as Managing Director of PlanetHome Group GmbH, where he was responsible for the real estate financing and installment loan business as well as Group Marketing. Before joining the Management Board of JDC Group AG in June 2023, he was responsible for Hypoport's further growth in the insurance platform segment as Chief Sales Officer Insurance Market at the beginning of 2021.
Supervisory Board
Jens Harig (Chairman), Claudia Haas, Markus Drews, Prof. Dr. Markus Petry, Dr. Igor Radovic, Dr. Peter Boße
The address is:
JDC Group AG, Söhnleinstraße 8, 65201 Wiesbaden